Hi Sparklies
Last weekend, my bf's company invited us for a weekend getaway at Niagara on the Lake, a town in Ontario. Although it's a small town, it's a popular tourist destination for visitors who are just visiting the borders of southern Canada.
Me outside of the Prince of Wales Hotel after a good night sleep ready for the day =)
Boyfriend's company booked with
Vintage Hotels
so we hung out at two of their properties. I haven't stayed here before so I'm pretty excited to try it out. Since the work schedules has been so busy, my bf barely has time to really hang out with me so I was really really looking forward to this weekend!!! =)
Queen's Landing Hotel has such pretty Christmas decoration! It was in the theme of white and pink!!!
MY FAVOURITE COLOURS!!
Here's me with their pretty pink and white Christmas tree :)
My Christmas Dinner......heheh.. I love my food.
I was so excited I twitted it right away. Here's the picture from my
twitter
: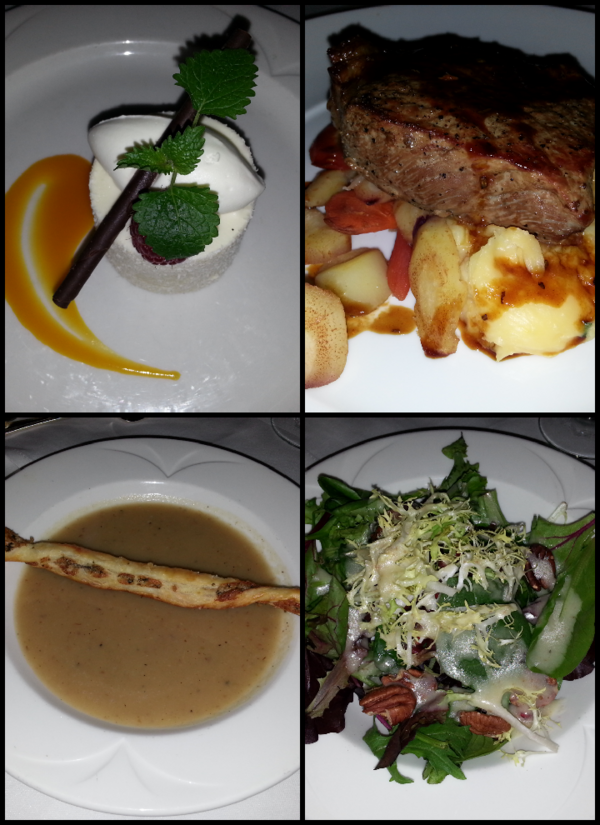 Both hotels are and guarenteed a different experience from the francise hotels I've visits before. The Hotel we stayed at was established back in 1864 and of course it was reconstructed but you can imagine the architectural designs are definitely original and vintage *hearts*
One of the coolest thing I learned about the history of the hotel is that Prince of Wales is where the Duke and Duchess of York visited in 1901 thus the name!
When we finished food, we went to our rooms to change to hit the pub near by. To my surprise, I found a beautiful rose!! I'm usually not a flower type of girl but it totally doesn't hurt =)
Me in the lobby of the Prince of Wales Hotel with my 2nd outfit
That's all!
Going to post some pictures of touring around Niagara on the Lake next!